Wood-plastic composites, commonly referred to as WPC, is a hybrid material which merges the advantages of wood and those of plastic.
Despite not being very well-known as compared to the classic building materials, it has numerous advantages. Here are 5 points to underline them:
It is water resistant
Wood Plastic Composite is made of wood fibre and plastic. The result of this mixture is a material which has a very high water resistance. This is a considerable asset for a construction material. Outdoor benches, tables can be made out of it.
The material is very easy to maintain
Wood Plastic Composite requires very little care as it has a strong resistance against weather conditions. Moreover, due to the wood/plastic mixture, it does not attract bugs and is also easily cleaned. If you are considering wall cladding, you will surely be looking for a material which can be maintained easily .
It has longer life span
The material is highly durable and is not affected by rainfall, wind or hot summer conditions. In fact, using WPC is environment friendly as it takes advantage of the durability of plastic while reducing the amount of plastic landfills. A long life span means it would be an ideal choice for an outdoor fencing.
The material is slip resistant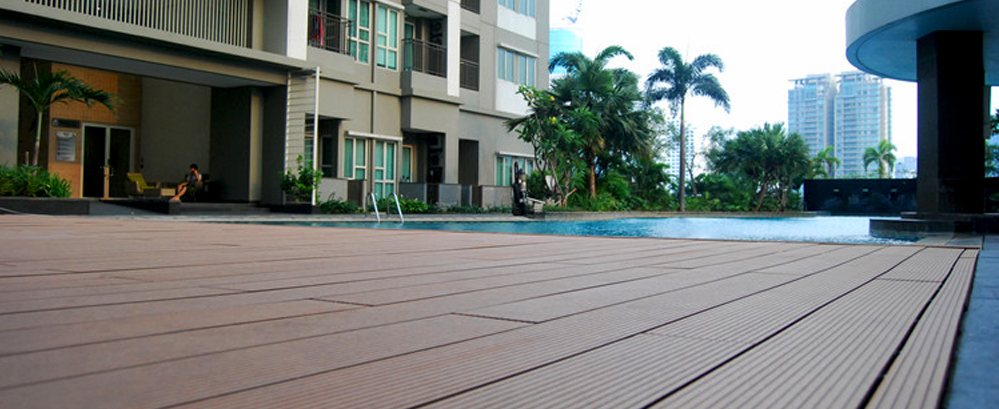 In addition of being water resistant, it is also slip resistant. Considering WPC for floor decking around a swimming pool is excellent. No need to worry about kids running barefooted around it!
Available in different colours
Everyone has his own taste for colour. Luckily, WPC can be available in different colours, and note that this is not a simple paint coat that can be easily affected by weather. The material itself is available in different colours without any painting work required.
Interested in purchasing our products? Contact us for more info!