Polycarbonate is a material you can rely on. Its excellent properties make it a great product for a wide variety of outdoor uses.
They are Strong & durable
Polycarbonate sheets are solid and can withstand a strong force. They are even used in the construction of bulletproof windows and police shields. For this reason, it is an effective roofing material if you're looking for durability.
They are lightweight & easy to install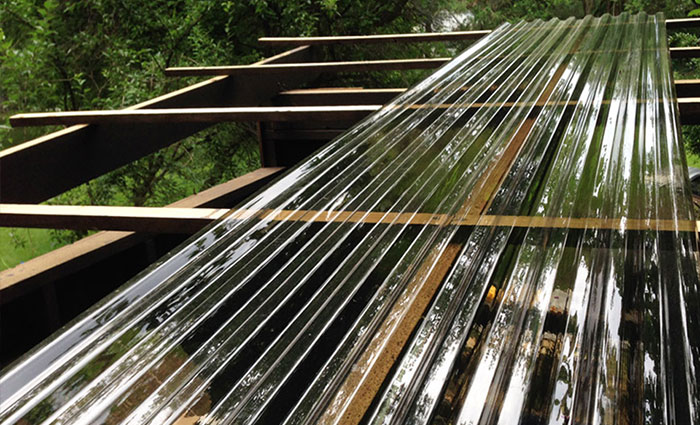 The panels are extremely light in weight, making them easy to transport and to install. You can hence save money on transportation and installation costs.
They are resistant to heat, sunlight and rain
As we all know, the weather in Mauritius always fluctuates. From a hot sunny weather to heavy rainfall in only a few minutes, it is often challenging to find the right material for your roof. When using polycarbonate sheets for your house, you won't have to worry about your roof getting damaged due to weather conditions as the material is resistant to extreme temperatures.
They transmit light
This is one of the main reasons why this material is so commonly used in building greenhouses. Polycarbonate sheets are transparent and allow light and heat in; ideal for pergolas, patios, pool covers, terraces and outdoor roofs.
They protect from ultraviolet rays
Polycarbonate sheets have UV top coatings. The outer surface absorbs the sun's ultraviolet rays to further protect the sheets from the normal wear and tear. You can enjoy the sun without worrying about UV rays!
Interested in having polycarbonate sheets for your home? We have what you need at WCL Roofing! Contact our team for more details.